Listen to: "The Other Side"

Contact Us
A Moment of Inspiration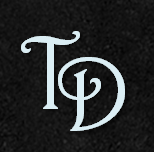 Tydixon All rights © reserved 2016 | Jacksonville Florida | info@tydixon.org | webdesign by
Judah Solutions.com
Please fill out form below and one of our staff will contact you back within 24hrs.

Dr. Tyrinda Dixon P.O. Box 26881 Jacksonville, Florida 32226 Email: info@tydixon.org
Your life will never be the same.
Learn more... Grow more... Love more...
Peace___